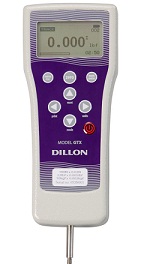 Dillon Digital Force Gauges
The Dillon force gauge is a self contained measurement device that monitors forces and or weights that push or pull on its built-in load cell. The measurement appears on its digital readout in any unit of measure desired. The instruments are constantly monitoring for peak loads in tension and compression. Both models are available in a wide assortment of capacities from 25 to 500 N (5 to 100 lb / 2.5 to 50 kg).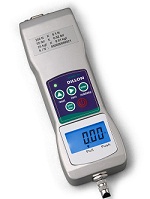 Dillon's ultra affordable Model GL force gauge is packed with features not found in its price class.